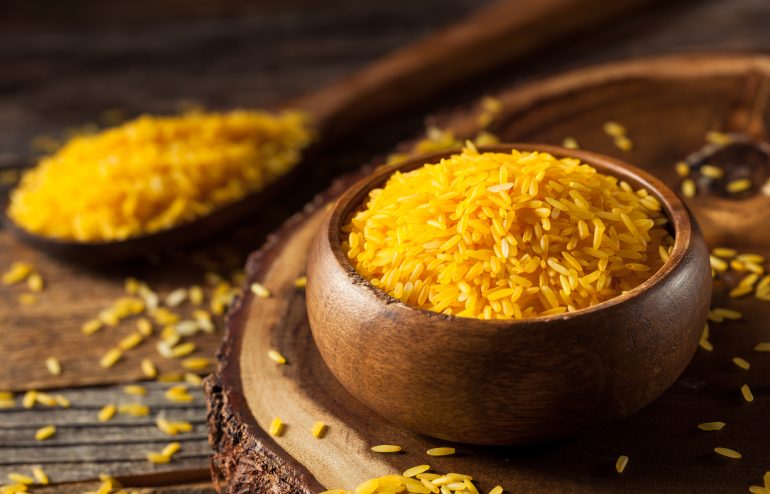 ---
Saffron rice
How the rice gets deliciously fine saffron aroma and is dyed evenly golden yellow? We will happily share our secret with you: take amount of salt needed to prepare the portion of rice and put it in a mortar along with 4-5 whole saffron threads (will serve one – adjust the amount of saffron to the number servings you need).
Vigorously stir and grind salt with saffron in a mortar. Salt will get slightly pink and even finer consistency.
Cook the rice with this salt – you will get wonderfully fragrant and yellow-colored rice dish you can serve as saffron-vegetable rice or as side dish to a delicious curry.
Saffron – the most precious spice in the world, belongs to the family of crocuses. The saffron threads are harvested by hand from their stamens. For 5 grams of saffron one needs about 800 saffron flowers. Cosmoveda guarantees first-class goods.
For the preparation we recommend white basmati rice, whole saffron threads and rock salt, according to the ayurvedic model.
All products of organic and fair-trade quality are readily available in our COSMOVEDA Online-Shop.